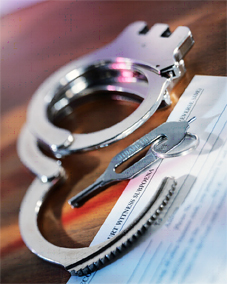 Securing home Wi-Fi remains uncertain when it comes to law. Some urge users are not liable when they use default security settings and it is manufacturer who is guilty when/if wireless network was 'successfully' abused. Others put whole responsibility on users. This is practically a question to law and usually its resolution depends on lawyers' skills to gather and manipulate the details. Your security encompasses not only security against the law when you happen to fall a victim to an intruder, but also protection against that very intruder. In the long run, it's up to you whether to endeavor to prove your innocence or take measures to build a reliable fence.
If we turn to corporate wireless security, this fence is a must, as it is public data and corporate confidential information that are at risk. Unfortunately, AirTight study shows that 57% of surveyed companies from 6 US districts and London still have to sort out their priorities in terms of data security. In my opinion, if protecting home wireless network can be a dark horse requiring scrupulous examination, nonexistence of corporate wireless security should have relevant decision in court.
Surely, I couldn't leave this message without mentioning our newest product for Wireless Security Audit, so if you care and use passwords for Wi-Fi protection, use this tool regularly not to allow strangers to poke their nose into your network.