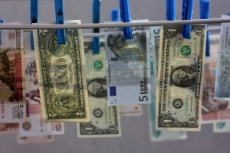 Back from summer holidays? Suntanned, full of energy, had a good time? And worried about your bank account balance? Don't strain your nerves unnecessarily, rather keep your business flourishing. We say that your money will return like a homing pigeon back to you! Keep your windows wide open
ElcomSoft prepared yet another pleasant and valuable surprise for you – money certificates up to $100 that you can spend in on-line shops (viz. Amazon and iTunes) on anything you want: music, books, video, software – anything!!
Lightning never strikes in the same place, so, drop everything and buy now, because you'll get back your money.
ATTN: This offer is not for long! So, stay tuned and keep your ears cocked for our news and other special offers.
Please learn terms and conditions to get your Amazon and iTunes gift certificate.