Yet again, we are back from a couple of conferences organized specially for heavy computer users like us. We are particularly happy that our company was again warmly welcomed by the overseas hacking community – thank you for accepting and visiting our talk – and that FBI didn't bother us too much during our stay, though they didn't miss a chance to scare the crap out of Andrey and Vladimir right before their departure back to Moscow. Apart from that little episode with three-letter guys everything went smoothly.
At Black Hat Andrey made his presentation about iOS encryption and as you may guess it was not the only one talk about iOS on the conference, as the topic is quite popular now.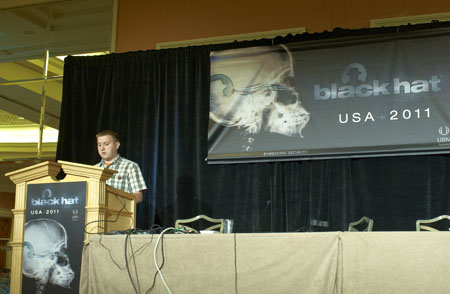 Later guys visited our partners' booths and were interviewed by Ira_Victor from the CyberJungle in a not-so-easily-found quiet corner, which resulted in one article and one podcast.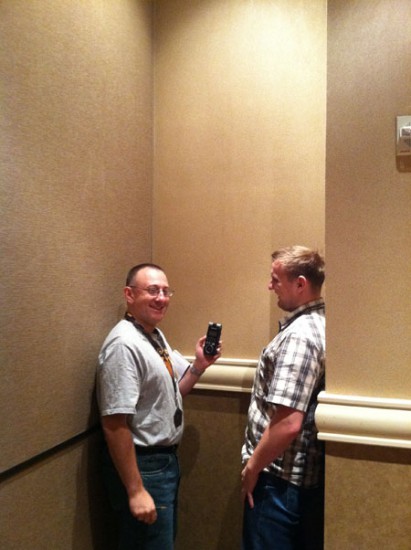 After Black Hat we moved to DefCon where the most pleasant thing was meeting a professional of social engineering and security expert Kevin Mitnick. Kevin showed real interest in our iOS Forensic Toolkit, so we gladly shared our achievements and demonstrated how it works.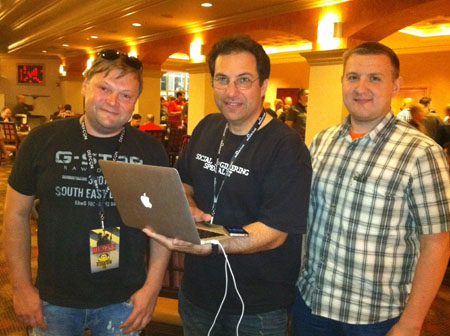 We also got his new book Ghost in the Wires signed by the author. I've almost finished the book. It's really exciting to learn how it all started for an insatiable phone addict like Kevin 🙂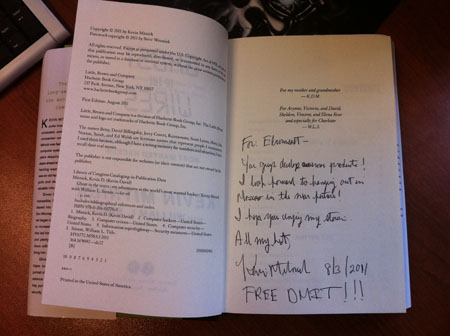 After all meetings a business trip of the two turned into sessions of sightseeing and relaxing outdoors visiting Utah, Arizona, and other States and flying…a helicopter.