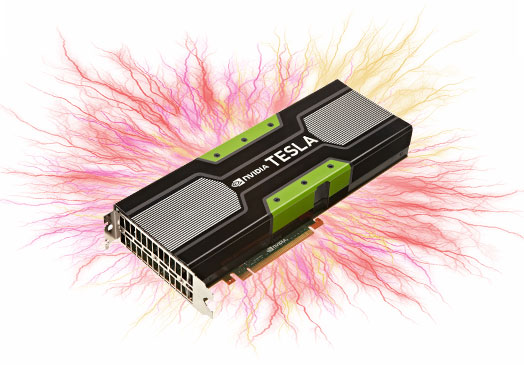 We have just updated Advanced Office Password Recovery and Distributed Password Recovery with NVIDIA Tesla K20 support, enabling world's fastest password recovery with NVIDIA's latest supercomputing platform. Elcomsoft Advanced Office Password Recovery removes document restrictions and recovers passwords protecting Microsoft Office documents, while Elcomsoft Distributed Password Recovery can quickly break a wide range of passwords on multiple workstations with near zero scalability overhead.
GPU-accelerated password recovery dramatically reduces the time required to break long and complex passwords, offering more than 20-fold performance gain over CPU-only operations (compared to a quad-core Intel i7 CPU). NVIDIA's latest Tesla K20 platform further increases the performance, delivering a nearly 1.5x performance increase compared to the use of a dual-core NVIDIA GeForce GTX 690 board.

A workstation equipped with an NVIDIA Tesla K20 unit can crunch as many as 27500 Office 2007 passwords per second, or 13500 passwords per second in the case of Microsoft Office 2010. In comparison, the next-best solution, a dual-core GeForce GTX 690 board, can try some 19000 Office 2007 or 9000 Office 2010 passwords per second.

The updated Elcomsoft Advanced Office Password Recovery and Elcomsoft Distributed Password Recovery now fully support the latest NVIDIA supercomputing hardware, enabling users to gain unrestricted access to many types of documents in far less time.