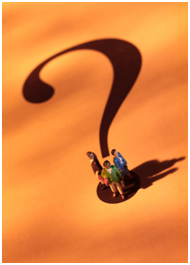 ElcomSoft is launching a survey intended to collect more information on how people handle their passwords, which remain a major way for user authentication. Whether you are ElcomSoft customer or haven't seriously thought about password security, we hope you will answer our questions.
The questionnaire is well designed and if you have no time you can simply tick the matching answers which are prepared for your convenience. If you have a special experience to share or lots of thoughts on passwords, please take a while and use empty spaces provided for your own answers.
The survey is set to run for several weeks in order to cover more people, for we understand that summer is the best season for vacations. After the survey is completed and results calculated, we will release a full report with facts and figures. We tried to put sensible questions in the belief that results' analysis will help us find out which questions should be better and more deeply highlighted in our articles, whitepapers, as well as in our blog.
This is the first our empirical research and we hope you will find it interesting and enjoyable. You definitely have your own opinion on passwords, and as you understand this survey is a perfect way for you to share that opinion. So what do you think? Be frank and open, take the questionnaire, and help us let others know about it.