We've just returned from Karlsruhe, Germany from an event named FTDay. Hosted by mh-Service, a long-time ElcomSoft partner in Germany, this was a small but quality event. The first day was packed with sessions. The second day was dedicated to practical workshops.
During the first day, we talked about the acquisition methods for iOS devices. Physical, logical or iCloud? Apparently, physical acquisition still rules: this topic is still hot, even though the latest iPhones and iPads are only conditionally acquirable. The iCloud? Great for the corporate guys, but I've been told in private that German police has its hands tied when it comes to acquiring data from the cloud.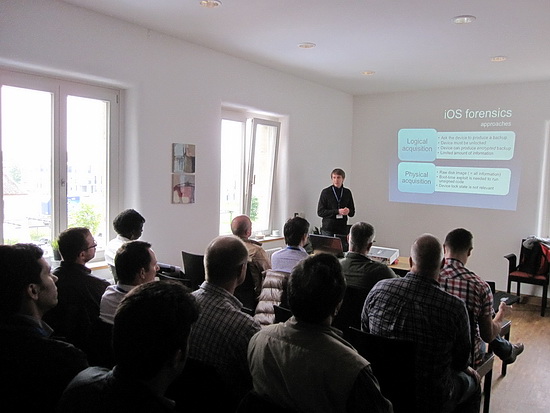 Karlsruhe
Karlsruhe is a relatively small city on the south-west of Germany. City center surprisingly crowded. Lots of shopping, old ruins not so much. Beautiful palace and gardens. Bought a great "Der kleine Maulwurf puzzlebuch" for my little one. Good food with prices on a relatively high side (compared to east of Germany). Going there as a tourist? This ain't Montreal!