Today we are super excited: our first book on mobile forensics just got published! The book is called "Mobile Forensics – Advanced Investigative Strategies", and is about everything you need to successfully acquire evidence from the widest range of mobile devices. Unlike most other books on this subject, we don't just throw file names or hex dumps at your face. Instead, we discuss the issues of seizing mobile devices and preserving digital evidence before it reaches the lab; talk about acquisition options available in every case, and help you choose the correct acquisition path to extract evidence with least time and minimal risk.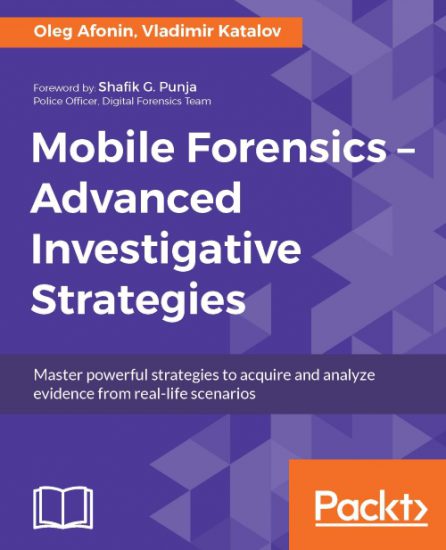 We used our years of expertise in researching and building forensic tools to help our readers better understand the acquisition process. We aimed our book at specialists with beginner to intermediate knowledge of mobile forensics. We did our best to make it a perfect learning and reference tool.
This book is about strategies and tools. We do believe in tools, but we also believe that even the best tool is useless if you don't have clear understanding on what you are doing, and why. It's not just about ElcomSoft products: we talk about a wide range of forensic tools covering most mobile devices.
The book is officially out. You are welcome to get your copy by ordering from PACKT Publishing or Amazon.
Google is pushing Android to make it a truly secure mobile OS. Mandatory encryption and secure boot make physical acquisition of new Android devices a dead end.
While securing physical devices against all types of attacks, Google continues moving stuff into the cloud. Interestingly, these activities no longer coincide with Android releases; Google can add cloud features later in the production cycle by updating Google Services on the user's Android device. One such updated added the ability to sync call logs between Android devices by uploading data into the user's Google Drive account. We researched the protocol and added the ability to extract synced call logs to Elcomsoft Cloud Explorer 1.20. This cloud acquisition could be the only way to extract call logs since all Android devices since Android 6.0 are shipped with full-disk encryption out of the box.