There is only one way to break through PGP® encryption – GPU accelerated brute force – and that one is too many. New Elcomsoft Distributed Password Recovery v. 2.80.206 crunches PGP® passwords 200 times faster using graphic chips.
EDPR is all for cutting unnecessary costs, saving time and energy. Just using video cads you have at hand can result in excellent performance. In the graph you can see a huge leap in speed since graphic cards came into action.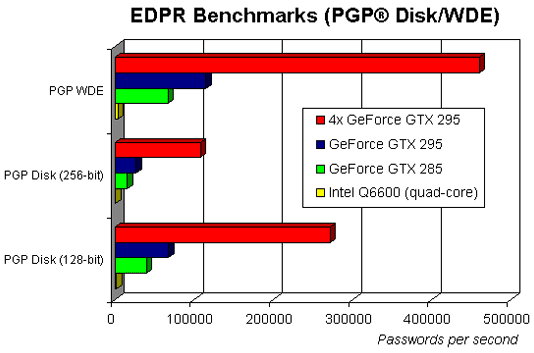 And now…. we have Rainbow Tables for Microsoft Excel docs with 40-bit encryption. So, it became possible to reach near-instant recovery of 97% of spreadsheets created in MS Excel 97-2003. Unfortunately, due to specificity of Excel spreadsheets format it's unreal to get 100%-recovery, still, you can use brute force to cover the rest 3%.
Loading….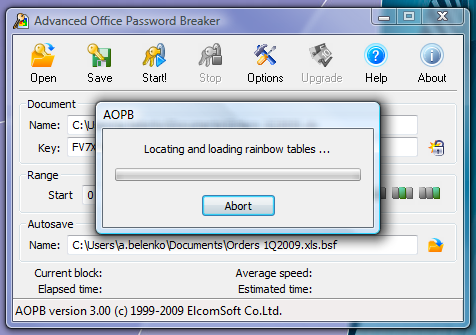 Attacking…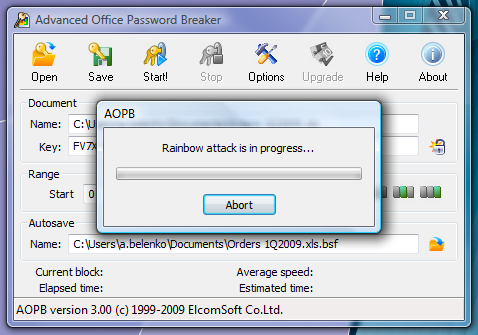 Result!