Sorry I did not write blog for some time… Just returned from one-week vacation at Rhodos (Greece).
I think you're aware of COMPUTEX TAIPEI — the largest computer exhibition in Asia and the second largest in the world, next to CeBIT in Germany. It is already running; actually; today (June 6th) is the last day. But this year that was almost nothing really new/interesting (from password cracking point of view, I mean) there. Well, just something about NVIDIA Tegra and ION, Intel Atom and AMD DX11 GPU: here is some coverage. And of course, The Ladies of Computex: part 1, part 2, part 3 and part 4; plus even some video 🙂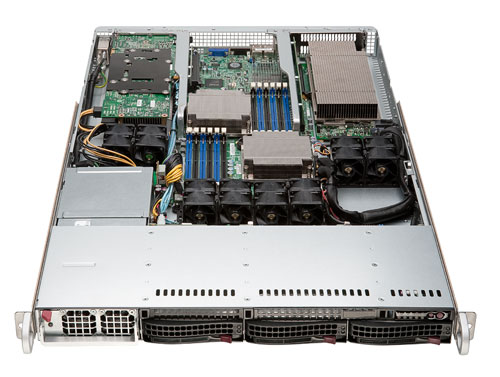 The summer has begun, and as usual at this time of the year big companies present the results of hard work to the public. With Microsoft's Bing and Google Wave flooding the news, you might have overlooked the joint release of NVIDIA and Supermicro. At Computex 2009 in Taipei, Taiwan, Nvidia and Supermicro announced
"a new class of server that combines massively parallel NVIDIA® Tesla™ GPUs with multi-core CPUs in a single 1U rack-mount server."
According to the news text, the performance will increase 12 times compared to a traditional quad-core CPU-based 1U server. The new 1-unit solution combines 2 NVIDIA Tesla 1060 GPU cards with Dual Quad/Dual-Core Intel® Xeon® processors 5500 series, so you do not have to configure your machine as in case with Nvidia S1070 featuring four Tesla GPUs. The new server is based on Nvidia CUDA™ architecture.
It should be a very powerful solution and an expensive one too. However, we do not expect password recovery to benefit much from it. As we've mentioned many times before, password recovery is barely cost-effective when expensive hardware is involved in the process.