Your browsing history represents your habits. You are what you read, and your browsing history reflects that. Your Google searches, visits to news sites, activities in blogs and forums, shopping, banking, communications in social networks and other Web-based activities can picture your daily activities. It could be that the browsing history is the most intimate part of what they call "online privacy". You wouldn't want your browsing history become public, would you?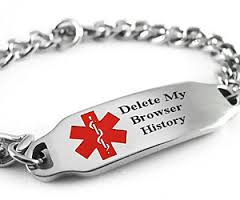 "When I die, delete my browsing history". This is what many of us want. However, if you're an iPhone user, this is not going to work. Apple may hide your browsing history but still keep your records in the cloud, and someone (maybe using ElcomSoft tools) could eventually download your browsing history. How could this happen? Read along to find out!
We have a bunch of mobile forensic tools. We have tools for extracting data from jailbroken iPhones and tools for decrypting password-protected backups. Tools for downloading data from iCloud and tools for analyzing user data mined by Google. We even have a tool for decrypting backups produced by BlackBerry 10, one of the most secure OS'es on the market.
We also have a tool for viewing all that data. Elcomsoft Phone Viewer was initially released as a tool to complement our range of mobile forensic tools. Initially, the tool's sole purpose was enabling our users to view information they extracted using other tools from our range via physical, logical or over-the-air acquisition. Viewing all but unencrypted iTunes backups would require you launching Elcomsoft Phone Breaker to remove protection and decrypt information.
This is no longer the case. Starting with this release, you can use Elcomsoft Phone Viewer as a fully featured, stand-alone tool for accessing mobile data. What did we change and who can benefit from the new features? Read along to find out!