Your browsing history represents your habits. You are what you read, and your browsing history reflects that. Your Google searches, visits to news sites, activities in blogs and forums, shopping, banking, communications in social networks and other Web-based activities can picture your daily activities. It could be that the browsing history is the most intimate part of what they call "online privacy". You wouldn't want your browsing history become public, would you?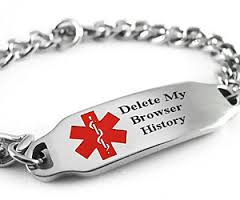 "When I die, delete my browsing history". This is what many of us want. However, if you're an iPhone user, this is not going to work. Apple may hide your browsing history but still keep your records in the cloud, and someone (maybe using ElcomSoft tools) could eventually download your browsing history. How could this happen? Read along to find out!
What i
s a Web browser for you? It's virtually a whole world, all together: web sites, blogging, photo and video sharing, social networks, instant messaging, shopping… did I forget anything? Oh yes, logins and passwords. 🙂 Set an account here, sign in there, register here and sing up there – everywhere you need logins and passwords to confirm your identity.
Yesterday, we recovered login and password information to Internet Explorer only, but it was yesterday… Now, Mozilla Firefox, Apple Safari, Google Chrome and Opera Web browsers are at your disposal.
Let's plunge into some figures…