Just now, we've updated Elcomsoft Cloud Explorer to version 1.10. This new release adds the ability to download email messages from the user's Gmail account for offline analysis. In order to do that, we had to develop a highly specialized email client. We opted to use Google's proprietary Gmail API to download mail. In this article, we'll explain our decision and detail the benefits you'll be getting by choosing a tool that can talk to Gmail in Gmail language. 
The Gmail API
The Gmail API is a set of publicly available APIs that can be used by third-party developers to access Gmail mailboxes. Google cites the Gmail API as the best choice for authorized access to a user's Gmail data. According to Google, the Gmail API is an ideal solution for read-only mail extraction, indexing and backup, as well as for migrating email accounts (https://developers.google.com/gmail/api/guides/overview). Elcomsoft Cloud Explorer does exactly that: it offers read-only mail extraction to create an offline backup of messages from the user's online account.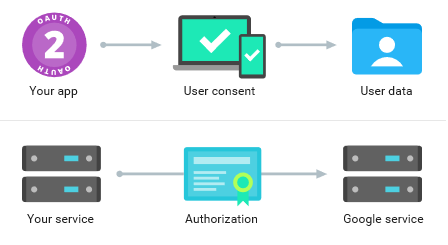 Unlike universal email protocols such as POP3 and IMAP, Google's new API offers flexible access to the user's Gmail account. By using the proprietary API, developers gain access to the user's inbox complete with threads, messages, labels, drafts and history.
Most importantly, the Gmail API is blazing fast compared to legacy email protocols, and offers the ability to selectively download specific messages and threads (such as those falling within a certain time period).