In today's usage scenarios, messaging are not entirely about the text. Users exchange pictures and short videos, voice recordings and their current locations. These types of data are an important part of conversation histories; they can be just as valuable evidence as the text content of the chat.
Apple ecosystem offers a built-in messenger, allowing users to exchange iMessages between Apple devices. This built-in messenger is extremely popular among Apple users. Back in 2016, Apple's Senior VP announced that more than 200,000 iMessages are sent every second.
All current versions of iOS are offering seamless iCloud synchronization for many categories of data. Starting with iOS 11.4, Apple devices can synchronize messages via iCloud. iMessages and text messages can be now stored in the user's iCloud account and synchronized across all of the user's devices sharing the same Apple ID. This synchronization works in a similar manner to call logs, iCloud Photo Library or iCloud contacts sync (albeit with somewhat longer delays). However, Apple will not provide neither the messages themselves nor their attachments when fulfilling LE requests or GDPR pullouts. Why is this happening, how to extract messages from iCloud accounts and what kind of evidence we can find in attachments? Read along to find out.
iOS 11.4 has finally brought a feature Apple promised almost a year ago: the iMessage sync via iCloud. This feature made its appearance in iOS 11 beta, but was stripped from the final release. It re-appeared and disappeared several times during the iOS 11 development cycle, and has finally made it into iOS 11.4. Let's have a look at how iMessages are protected and how to download them from iCloud.
iMessages in iCloud
Even before iOS 11 Apple had Continuity (https://support.apple.com/en-us/HT204681), a convenient mechanism for accessing iMessages from multiple Apple devices registered with the same Apple ID. With Continuity, users can effectively send and receive iMessages on their Mac. Speaking of Mac computers, one could access iMessages by simply signing in to the same iCloud account in the Messages app. Without Continuity, one would only receive iMessages with no SMS; with Continuity, both iMessages and SMS messages would be delivered.
However, even with Continuity in place, iMessages were never stored in iCloud or synced with iCloud. Instead, the messages were only stored locally on enrolled devices. This led to a major problem, making it impossible for the user to keep iMessage conversations in sync between their iPhone, iPad and Mac devices. If the user deleted a message in the iPhone app, it would not be deleted on their Mac, and vice versa. Forensic experts knew about this, and made active use of this feature. Multiple cases are known where law enforcement experts were analyzing the user's Mac in order to gain access to iMessages that were already wiped from their iPhone.
iCloud sync for iMessage introduced in iOS 11.4 takes care of this problem by changing the way iMessage sync is handled. Instead of using the flawed Continuity mechanism, iOS 11.4 now stores iMessages in iCloud. The messages are automatically synchronized across all enrolled devices on the user's Apple ID. iCloud sync works similar to existing synchronizations such as iCloud Keychain, iCloud Photo Library or iCloud contacts. (more…)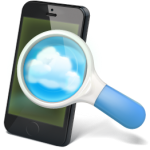 As you may already know, we have just updated our recently released forensic tool, Elcomsoft Phone Viewer. The update received a major performance boost and numerous usability enhancements.
So what's the point of having a "yet another" mobile forensic tool? Aren't there enough already? In fact, we considered making this tool for a long time, and were hesitant to make the move exactly because there are so many great forensic packages already. However, our customers kept asking for a lighter, smaller, faster and easier alternative to complement our existing tools. They cited how bulky those all-in-one forensic packages were, and mentioned training courses they had to take just to begin using those tools. Call it minimalism, but we made a tool that doesn't require training sessions to use, and employs the same familiar user interface as other ElcomSoft tools. (more…)