As you may already know from the official press release, we've recently updated Elcomsoft Phone Breaker to version 4.10. From that release, you could learn that the updated version of the tool targets passwords managers, adding the ability to instantly decrypt passwords stored in BlackBerry Password Keeper for BlackBerry 10 and attack 1Password containers.
If you read along the lines though it's a different story.
Essentially, we've discovered a backdoor hidden in recent versions of BlackBerry Password Keeper allowing us to decrypt the content of that app instantly without brute-forcing the master password. For our customers, this means instant access to passwords and other sensitive information maintained by BlackBerry Password Keeper. No lengthy waits and no fruitless attacks, just pure convenience. But is this convenience intentional? Did BlackBerry leave a backdoor for government access, or is this an unintentional vulnerability left by the company renowned for its exemplary security model? Let's try to find out.
Conferences are good. When attending Mobile Forensics Conference this year (and demoing our iOS Forensic Toolkit), we received a lot of requests for tools aimed at BlackBerry forensics. Sorry guys, we can't offer the solution for physical acquisition of BlackBerries (yet), but there is something new we can offer right now.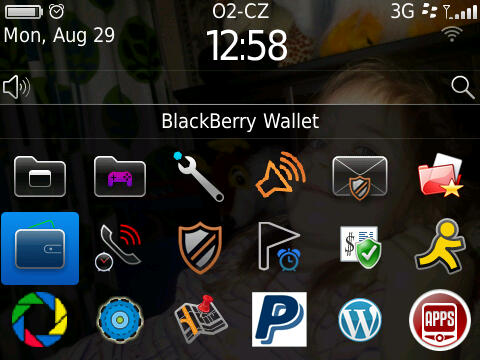 RIM BlackBerry smartphones have been deemed the most secure smartphones on the market for a long, long time. They indeed are quite secure devices, especially when it comes to extracting information from the device you have physical access to (i.e. mobile phone forensics). It is unfortunate, however, that a great deal of that acclaimed security is achieved by "security through obscurity", i.e. by not disclosing in-depth technical information on security mechanisms and/or their implementation. The idea is to make it more difficult for third parties to analyze. Some of us here at Elcomsoft are BlackBerry owners ourselves, and we are not quite comfortable with unsubstantiated statements about our devices' security and blurry "technical" documentation provided by RIM. So we dig. (more…)