Few days ago we have updated our iOS Forensic Toolkit to version 1.15 which includes some bugfixes and improvements and, most notably, supports passcode recovery on the new iPad (also known as iPad 3). There are no significant changes from the practical point of view (i.e. the process of passcode recovery is still exactly the same), but there is something new under the hood. So if you're interested in iOS security and how stuff works, please read on.
It's been almost two weeks since we have released updated version of Elcomsoft Phone Password Breaker that is capable of downloading backups from the iCloud and we have seen very diverse feedback ever since. Reading through some articles or forum threads it became quite evident that many just do not understand what we have actually done and what are the implications. So I am taking another try to clarify things.
When it comes to adding new features to our products we try to focus on our customers' needs and it is my pleasure today to announce a preview (or beta) version of our Phone Password Breaker tool with new features requested (or inspired) by our valued customers users 🙂
Here's the wrap-up of new features.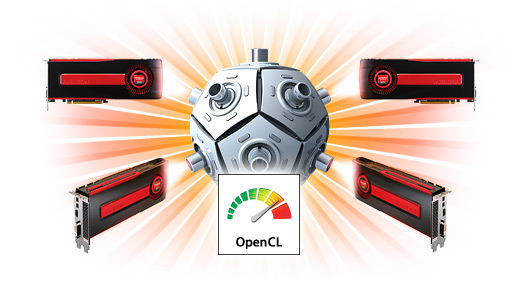 ElcomSoft has recently announced the switch to OpenCL, an open cross-platform architecture offering universal, future-proof accessibility to a wide range of acceleration hardware. We're actively using GPU acceleration for breaking passwords faster. No issues with NVIDIA hardware, but working with AMD devices has always been a trouble.
So we jumped in, embedding OpenCL support into Elcomsoft Phone Password Breaker and Wireless Security Auditor. As an immediate benefit, we were able to add long-awaited support for AMD's latest generation of graphic accelerators, the AMD Radeon™ HD 7000 Series currently including AMD Radeon™ HD 7750, 7770, 7950, and 7970 models. Headache-free support for future generations of acceleration hardware is icing on the cake.

After switching to OpenCL, we further optimized acceleration code for AMD hardware, squeezing up to 50% more speed out of the same boards. This isn't something to sniff at, as even a few per cents of performance can save hours when breaking long, complex passwords.
OpenCL vs. CUDA
AMD goes OpenCL. What about NVIDIA? Technically, we could have handled NVIDIA accelerators the same way, via OpenCL (it's a cross-platform architecture, remember?) In that case, we would be getting a simpler, easier to maintain product line with a single acceleration technology to support.
However, we're not making a full commitment just yet. While some of us love open-source, publicly maintained cross-platform solutions, these are not always the best thing to do in commercial apps. And for a moment here, we're not talking about licensing issues. Instead, we're talking sheer speed. While OpenCL is a great platform, offering future-proof, headache-free support of future acceleration hardware, it's still an extra abstraction layer sitting between the hardware and our code. It's great when we're talking AMD, a company known for a rather inconsistent developer support for its latest hardware; there's simply no alternative. If we wanted access to their latest state-of-the-art graphic accelerators such as AMD Radeon™ HD 7000 Series boards, it was OpenCL or nothing.
We didn't have such issues with AMD's main competitor, NVIDIA. NVIDIA was the first player on this arena, being the first to release graphical accelerators capable of fixed-point calculations. It was also the first to offer non-gaming developers access to sheer computational power of its GPU units by releasing CUDA, an application programming interface enabling developers use its hardware in non-graphical applications. From the very beginning and up to this day, CUDA maintains universal compatibility among the many generations of NVIDIA graphical accelerators. The same simply that can't be said about AMD.
So is it the "if it ain't broke, don't fix it" approach? Partly, but that's just one side of the coin. CUDA simply offers better performance than OpenCL. The speed benefit is slight, but it is there, and it's significant enough to get noticed. We want to squeeze every last bit of performance out of our products and computers' hardware, and that's the real reason we'll be staying with CUDA for as long as it's supported – or until OpenCL offers performance that can match that of CUDA.
Did we make the switch half-heartedly? Nope. We're enthusiastic about the future of OpenCL, looking forward to run our software on new acceleration platforms. But we don't want to abandon our heritage code – especially if it performs better than its replacement!
Less than a month ago, we updated our Elcomsoft Phone Password Breaker tool with the ability to recover master passwords for BlackBerry Password Keeper and BlackBerry Wallet. I have blogged about that and promised the "next big thing" for BlackBerry forensics to be coming soon. The day arrived.
Conferences are good. When attending Mobile Forensics Conference this year (and demoing our iOS Forensic Toolkit), we received a lot of requests for tools aimed at BlackBerry forensics. Sorry guys, we can't offer the solution for physical acquisition of BlackBerries (yet), but there is something new we can offer right now.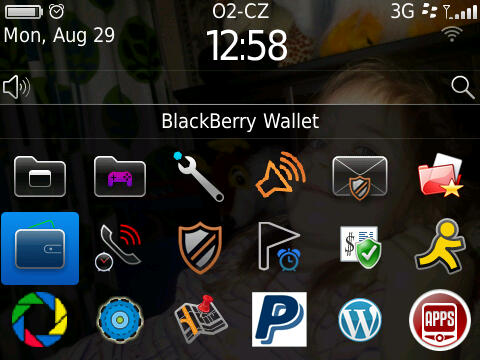 RIM BlackBerry smartphones have been deemed the most secure smartphones on the market for a long, long time. They indeed are quite secure devices, especially when it comes to extracting information from the device you have physical access to (i.e. mobile phone forensics). It is unfortunate, however, that a great deal of that acclaimed security is achieved by "security through obscurity", i.e. by not disclosing in-depth technical information on security mechanisms and/or their implementation. The idea is to make it more difficult for third parties to analyze. Some of us here at Elcomsoft are BlackBerry owners ourselves, and we are not quite comfortable with unsubstantiated statements about our devices' security and blurry "technical" documentation provided by RIM. So we dig. (more…)
You might have heard about our new product – iOS Forensic Toolkit. In fact, if you are involved in mobile phone and smartphone forensics, you almost certainly have. In case our previous announcements haven't reached you, iOS Forensic Toolkit is a set of tools designed to perform physical acquisition of iPhone/iPad/iPod Touch devices and decrypt the resulting images. This decryption capability is unique and allows one to obtain a fully usable image of the device's file system with the contents of each and every file decrypted and available for analysis. And the fact is, with today's update, iOS Forensic Toolkit is much more than just that.
In our previous blog post we have described how we broke the encryption in iOS devices. One important thing was left out of that article for the sake of readability, and that is how we actually acquire the image of the file system of the device. Indeed, in order to decrypt the file system, we need to extract it from the device first.
Finally, we've got our first iPhone 4 in office. And what was the first thing we did with it? Yes, test its performance to complete table in my previous post.
This brand-new iPhone 4 is capable of doing 1.4 millions MD5 iterations per second, about 35% more than iPhone 3GS.
I haven't found any information on iPhone 4CPU clock frequency, but if we assume that it uses same chip as iPad (which seems to be the case), then exhibited performance corresponds to roughly 775 MHz.
I've had plans to create some kind of performance measurement app for iPhone/iPod/iPad for quite a bit time of already, and after reading recent reports that iOS 4 is very slow on iPhone 3G I thought that time had finally come.
So I've quickly coded an app which computed performance in MD5 hash computations per second, and here are the results:
| | | |
| --- | --- | --- |
| Device | CPU Frequency | Thousands MD5 per second |
| iPhone 3G | 412 MHz | 350 |
| iPhone 3GS | 600 MHz | 1050 |
| iPad | 1 GHz | 1800 |
The performance scales almost linearly (with respect to CPU frequency) for iPhone 3GS and iPad.
For iPhone 3G this is, however, not the case. Although CPU clock is only 1.5 times slower when compared to iPhone 3GS, overall performance is three times slower.
Puzzled, I did some research and found out that iPhone 3G and iPhone 3GS are using very different CPU cores indeed (link). The key difference is that iPhone 3GS uses dual-issue superscalar CPU which allows executing two instruction per clock. iPhone 3G utilized single-issue scalar core, and is thus limited to executing single instruction per clock. This perfectly explains missing factor of two in performance vs. clock rate difference between iPhone 3G and 3GS.