Conferences are good. When attending Mobile Forensics Conference this year (and demoing our iOS Forensic Toolkit), we received a lot of requests for tools aimed at BlackBerry forensics. Sorry guys, we can't offer the solution for physical acquisition of BlackBerries (yet), but there is something new we can offer right now.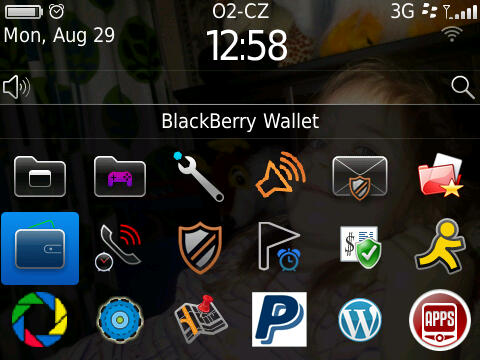 RIM BlackBerry smartphones have been deemed the most secure smartphones on the market for a long, long time. They indeed are quite secure devices, especially when it comes to extracting information from the device you have physical access to (i.e. mobile phone forensics). It is unfortunate, however, that a great deal of that acclaimed security is achieved by "security through obscurity", i.e. by not disclosing in-depth technical information on security mechanisms and/or their implementation. The idea is to make it more difficult for third parties to analyze. Some of us here at Elcomsoft are BlackBerry owners ourselves, and we are not quite comfortable with unsubstantiated statements about our devices' security and blurry "technical" documentation provided by RIM. So we dig. (more…)
Yet again, we are back from a couple of conferences organized specially for heavy computer users like us. We are particularly happy that our company was again warmly welcomed by the overseas hacking community – thank you for accepting and visiting our talk – and that FBI didn't bother us too much during our stay, though they didn't miss a chance to scare the crap out of Andrey and Vladimir right before their departure back to Moscow. Apart from that little episode with three-letter guys everything went smoothly.
At Black Hat Andrey made his presentation about iOS encryption and as you may guess it was not the only one talk about iOS on the conference, as the topic is quite popular now.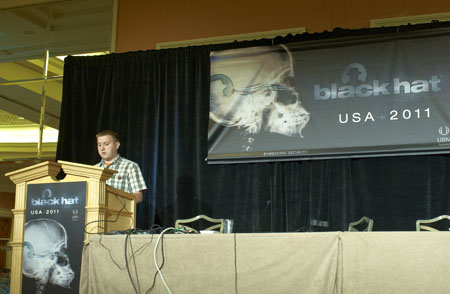 SANS Information Security Reading Room has recently publicized a whitepaper about iOS security where they mentioned our software – Elcomsoft iOS Forensic Toolkit – in a section about encryption. Kiel Thomas, the author of the whitepaper, explained one more time the main principles of iOS 4 encryption, which became stronger in comparison with iOS 3.x and how our toolkit can bypass new strong algorithms.
In its next part about iTunes Backups Kiel touches upon Elcomsoft Phone Password Breaker which virtually crunches backup passwords at speed of 35000 passwords per second (with AMD Radeon HD 5970) using both brute force and dictionary attacks, here are some benchmarks.
It seems the paper does not miss out on any nuance about iOS 4 and provides practical advice to either avoid or prevent from the depressing outcomes, such as loss of data. Closer to the end of the paper you will also find several sagacious tips for using the devices within organizations, including passcode management, a so called "first line of defense" which according Kiel's view "can be matched to existing password policies", however he inclines to use passwords instead of 4 digit passcodes.
And in conclusion the author discovers that smartphone and tablet security measurements resemble the ones of laptops, because they all belong to mobile devices. Find out more details in the source itself: http://www.sans.org/reading_room/whitepapers/pda/security-implications-ios_33724