Two-factor authentication is essential to secure one's access to online accounts. We studied multiple implementations of two-factor authentication including those offered by Apple, Google and Microsoft. While Google's implementation offers the largest number of options, we feel that Apple has the most balanced implementation. The closed ecosystem and the resulting deep integration with the core OS makes it easy for Apple to control exactly how it works and on which devices.
Suppressing the Prompt
Since Apple introduced Two-Factor Authentication (as a replacement of the older and much less secure Two-Step Verification), Apple customers are alerted immediately of someone's attempt to access their Apple account. A 2FA prompt is pushed instantly and concurrently to all devices the user has in their Apple account once someone attempts to log in. This has always been a hassle for forensic experts trying to perform investigations without alerting the suspect, as merely entering a login and password and seeing a 2FA prompt would mean it's already too late, as the suspect has been alerted with a prompt.
Or, better to say, it used to be an issue. Just not anymore! Elcomsoft Phone Breaker 8.1, our newest release, now carries out an additional check (which wasn't exactly easy to make since there is no official API and obviously no documentation), allowing the tool to detect whether or not Two-Factor Authentication is enabled on a given Apple account without triggering a 2FA prompt. The expert will now have the choice of whether to proceed (and potentially alert the suspect) or stop right there.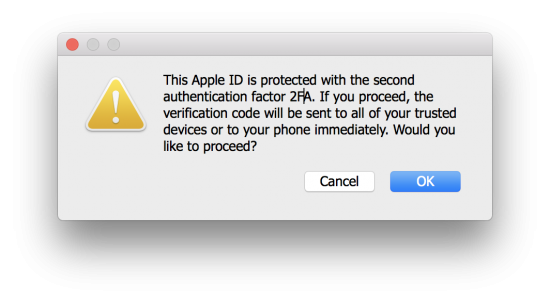 In each major Android update, Google improves security on the one hand, and moves a few more things to the cloud on the other. The recently finalized and finally released Android 8.0 Oreo adds one important thing to all devices running the newest build of Google's OS: the ability to back up SMS text messages into the user's Google Account.
If you follow our blog, you may recall we've already talked about the issue a few months ago. Back in April, we were excited to introduce a new feature to Elcomsoft Cloud Explorer, enabling cloud acquisition of text messages from Google Account. Back then, the feature was limited strictly to Google Pixel and Pixel XL devices running Android 7 Nougat.
The release of Android 8.0 Oreo has finally brought the feature to all devices regardless of make and model, allowing any device to back up and restore SMS text message via the user's Google Account.
We updated Elcomsoft Cloud Explorer accordingly, enabling support for cloud-based SMS extraction for devices running Android 8. There aren't many of those yet aside of Google Pixel and Pixel XL devices, but many users of Nexus 5x and 6p have already received the update. More devices will follow. Let's have a look at how this new feature works. Before we begin, let us first clear the confusion that arises between Android data sync and data backups. (more…)
Elcomsoft Cloud Explorer 1.30 can now pull SMS (text) messages straight off the cloud, and offers enhanced location processing with support for Routes and Places. In this article, we'll have a close look at the new features and get detailed instructions on how to use them. The first article will discuss the text messages, while enhanced location data will be covered in the one that follows.
Text Messages: Part of Android Backups (sort of)
Before we begin extracting text messages, let us check where they come from. As you may know, Android 6.0 has finally brought automated data backups. While Android backups are not nearly as complete or as comprehensive as iOS backups, they still manage to save the most important things such as device settings, the list of installed apps and app data into the cloud. Being a Google OS, Android makes use of the user's Google Account to store backups. Unlike Apple, Google does not count the space taken by these backups towards your Google Drive allotment. At the same time, Google allows for a very limited data set to be saved into the cloud, so you can forget about multi-gigabyte backups you have probably seen in iOS.