Despite the fact that iPhone and Android keep on biting off greater parts of smartphone market, BlackBerry fans are still there, in spite of its various peculiarities. I won't compare multi-touch displays, HD cameras, smart sensors, applications or anything like that. I'd rather talk about BlackBerry Desktop Software. Yes, it can create backups, restore information from backups, and synchronize with Outlook only, period. But that's just not enough… (more…)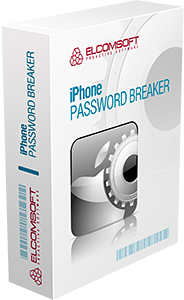 Today we are pleased to unveil the first public beta of our new product, Elcomsoft iPhone Password Breaker, a tool designed to address password recovery of password-protected iPhone and iPod Touch backups made with iTunes.
In case you do not know, iTunes routinely makes backups of iPhones and iPods being synced to it. Such backups contain a plethora of information, essentially all user-generated data from the device in question. Contacts, calendar entries, call history, SMS, photos, emails, application data, notes and probably much more. Not surprisingly, such information manifests significant value for investigators. To make their job easier there are tools to read information out of iTunes backups, one example of such tool being Oxygen Forensic Suite (http://www.oxygen-forensic.com/). Such tools can not deal with encrypted backups, though.