We have just released an update to iOS Forensic Toolkit. This is not just a small update. EIFT 4.0 is a milestone, marking the departure from supporting a large number of obsolete devices to focusing on current iOS devices (the iPhone 5s and newer) with and without a jailbreak. Featuring straightforward acquisition workflow, iOS Forensic Toolkit can extract more information from supported devices than ever before.
Feature wise, we are adding iOS keychain extraction via a newly discovered Secure Enclave bypass. With this new release, you'll be able to extract and decrypt all keychain records (even those secured with the highest protection class, ThisDeviceOnly) from 64-bit iOS devices. The small print? You'll need a compatible jailbreak. No jailbreak? We have you covered with logical acquisition and another brand new feature: the ability to extract crash logs.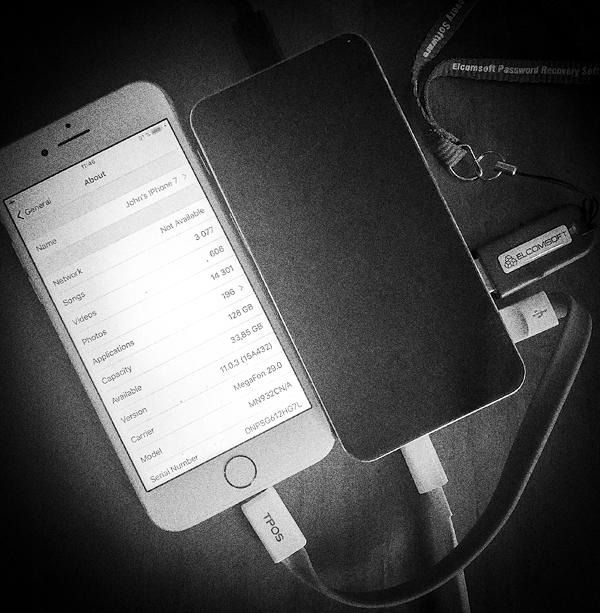 The rise and fall of physical acquisition
Jailbreak to the rescue
In the shade of iCloud
iCloud Keychain acquisition hits the scene
iOS 11 has arrived, now running on every second Apple device. There could not be a better time to reminiscent how iOS forensics has started just a few short years ago. Let's have a look at what was possible back then, what is possible now, and what can be expected of iOS forensics in the future.
Biometric approach to unlocking portable electronics has been on the rise since late 2013 when Apple released iPhone 5S. Ever since, manufacturers started adding fingerprint scanners to their devices. In the world of Android, this was frequently done without paying much (if any) attention to actual security. So how do these systems compare?
Apple iOS: Individually Matched Touch ID, Secure Enclave at Work
Apple invented Touch ID to increase the average user security. The idea behind fingerprint unlock is for users who had no passcode at all to use Touch ID. Fingerprint data is stored on the Secure Enclave, and is never transferred to Apple servers or iCloud.