Apple is about to launch its next-generation iOS in just a few days. Researching developer betas, we discovered that iOS 11 implements a number of new security measures. The purpose of these measures is better protecting the privacy of Apple customers and once again increasing security of device data. While some measures (such as the new S.O.S. sequence) are widely advertised, some other security improvements went unnoticed by the public. Let us have a look at the changes and any forensic implications they have.
Establishing Trust with a PC Now Requires a Passcode
For the mobile forensic specialist, one of the most compelling changes in iOS 11 is the new way to establish trust relationship between the iOS device and the computer. In previous versions of the system (which includes iOS 8.x through iOS 10.x), establishing trusted relationship only required confirming the "Trust this computer?" prompt on the device screen. Notably, one still had to unlock the device in order to access the prompt; however, fingerprint unlock would work perfectly for this purpose. iOS 11 modifies this behaviour by requiring an additional second step after the initial "Trust this computer?" prompt has been confirmed. During the second step, the device will ask to enter the passcode in order to complete pairing. This in turn requires forensic experts to know the passcode; Touch ID alone can no longer be used to unlock the device and perform logical acquisition.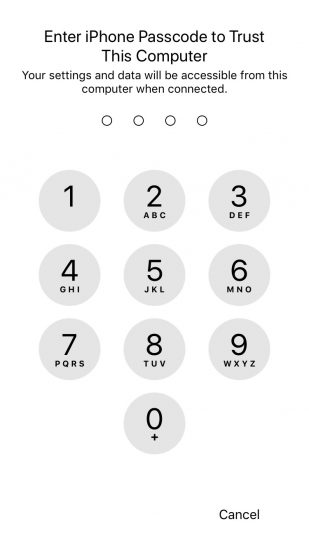 (more…)