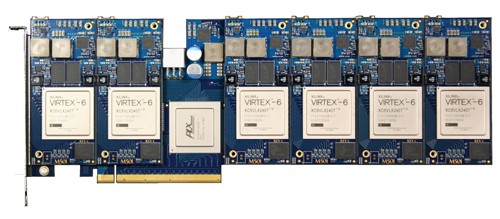 Back in 2008, ElcomSoft started using consumer-grade video cards to accelerate password recovery. The abilities of today's GPU's to perform massively parallel computations helped us greatly increase the speed of recovering passwords. Users of GPU-accelerated ElcomSoft password recovery tools were able to see the result 10 to 200 times (depending on system configuration) sooner than the users of competing, non-accelerated products.
Today, ElcomSoft introduced support for a new class of acceleration hardware: Field Programmable Gate Arrays (FPGAs) used by Pico Computing in its hardware acceleration modules. Two products have received the update: Elcomsoft Phone Password Breaker and Elcomsoft Wireless Security Auditor, enabling accelerated recovery of Wi-Fi WPA/WPA2 passwords as well as passwords protecting Apple and Blackberry offline backups. In near future, Pico FPGA support will be added to Elcomsoft Distributed Password Recovery.
With FPGA support, ElcomSoft products now support a wide range of hardware acceleration platforms including Pico FPGA's, OpenCL compliant AMD video cards, Tableau TACC, and NVIDIA CUDA compatible hardware including conventional and enterprise-grade solutions such as Tesla and Fermi.
Hardware Acceleration of Password Recovery
Today, no serious forensic user will use a product relying solely on computer's CPU. Clusters of GPU-accelerated workstations are employed to crack a wide range of passwords from those protecting office documents and databases to passwords protecting Wi-Fi communications as well as information stored in Apple and BlackBerry smartphones. But can consumer-grade video cards be called the definite 'best' solution?
GPU Acceleration: The Other Side of the Coin
Granted, high-end gaming video cards provide the best bang for the buck when it comes to buying teraflops. There's simply no competition here. A cluster of 4 AMD or NVIDIA video cards installed in a single chassis can provide a computational equivalent of 500 or even 1000 dual-core CPU's at a small fraction of the price, size and power consumption of similarly powerful workstation equipped only with CPU's.
However, GPU's used in video cards, including enterprise-grade solutions such as NVIDIA Tesla, are not optimized for the very specific purpose of recovering passwords. They still do orders of magnitude better than CPU's, but if one's looking for a solution that prioritizes absolute performance over price/performance, there are alternatives.
 How Would You Like Your Eggs?
A single top of the line video card such as AMD Radeon 7970 consumes about 300 W at top load. It generates so much heat you can literally fry an egg on it! A cluster of four gaming video cards installed into a single PC will suck power and generate so much heat that cooling becomes a serious issue.
Accelerating Password Recovery with FPGAs
High-performance password cracking can be achieved with other devices. Field Programmable Gate Arrays (FPGAs) will fit the bill just perfectly. A single 4U chassis with a cluster of FPGA's installed can offer a computational equivalent of over 2,000 dual-core processors.
The power consumption of FPGA-based units is dramatically less than that of consumer video cards. For example, units such as Pico E-101 draw measly 2.5 W. FPGA-based solutions don't even approach the level of power consumption and heat generation of gaming video cards, running much cooler and comprising a much more stable system.
GPU vs. FPGA Acceleration: The Battle
Both GPU and FPGA acceleration approaches have their pros and contras. The GPU approach offers the best value, delivering optimal price/performance ratio to savvy consumers and occasional users. Heavy users will have to deal with increased power consumption and heat generation of GPU clusters.
FPGA's definitely cost more per teraflop of performance. However, they are better optimized for applications such as password recovery (as opposed to 3D and video calculations), delivering significantly better performance – in absolute terms – compared to GPU-accelerated systems. FPGA-based systems generate much less heat than GPU clusters, and consume significantly less power. In addition, an FPGA-based system fits perfectly into a single 4U chassis, allowing forensic users building racks stuffed with FPGA-based systems. This is the very reason why many government, intelligence, military and law enforcement agencies are choosing FPGA-based systems.
Switching iPhones into a DFU (Device Firmware Update) mode is a hassle. Power off, press that and hold those that many seconds, release this but continue holding that until hopefully something happens on the phone. Many iPhone users have major troubles switching their iPhones into DFU mode. Luckily for them, they don't have to do the Apple Dance too often.
Criminal investigators, police officers and workers of the intelligence are not as lucky. They have dozens of iPhones to process every day, hundreds every week. "When I get an iPhone, I only have two hours", says a police officer who's name we cannot disclose. "In 120 minutes, I have to acquire and process information from that phone. Honestly, I can rarely complete it in a proper way."
Here at ElcomSoft, we're trying to do everything to make the life of investigators easier. Performing a physical acquisition with EIFT, which is the only proper way to capture everything in the phone, only takes 20 to 40 minutes depending on the model. But here comes another pitfall. Unlike pickpockets and fraudsters with long, thin fingers, police officers have big hands and firm, strong fingers. Performing the Apple Dance is extremely frustrating and almost physically painful. "I have to try and try before I can twist my fingers to hold those damn buttons", confesses another police officer. "These damn things are too small and slick".
Visiting the EuroForensics conference a few days ago, I was demonstrating how easy it was to switch an iPhone into DFU mode. I did it right the first time, but on a second try I failed miserably. "I'm too old for this shtuff", commented yet another visitor whose badge simply read "Special Agent".
I passed my concerns to ElcomSoft R&D department, and they built a mockup of an ingenious device automating this sort of things. They called it "iOS DFU Mode Starter". As a first mockup, it's not yet perfect. It requires careful placement of the device, and you have to plug a USB cable by hand. Other than that, iOS DFU Mode Starter can switch the device into Debug Firmware Update mode with 100% reliability. "It's almost infallible", says Andrey Belenko, ElcomSoft leading researcher. "And it was incredible fun to build".
Here's a video demonstrating how the new device works:
Why LEGO?
I was shocked at first when I saw the robot. A LEGO? Are you guys kidding me? It turned out our R&D guys were serious as ever. Here's what Andrey Belenko has to say about this robot.
"Constructing mockups and early prototypes with LEGO bricks is commonplace for building robots. Honestly, LEGO blocks are a godsend to all robot builders. Don't be fooled with the look of the thing; these bricks are a serious prototyping tool."
"LEGO bricks hold together amazingly well under low and medium load. LEGO blocks come in a wide assortment of shapes and sizes. They give a tight fit, they are reusable, and they save us a lot of time when prototyping. We're not building an industrial piece; this robot simply handles a modern electronic device. No force is required."
Whether or not this device goes into production, and what the price is going to be like if it does is yet to be determined.
Attacking Wi-Fi passwords is near hopeless if a wireless hotspot is properly secured. Today's wireless security algorithms such as WPA are using cryptographically sound encryption with long passwords. The standard enforces the use of passwords that are at least 8 characters long. Encryption used to protect wireless communications is tough and very slow to break. Brute-forcing WPA/WPA2 PSK passwords remains a hopeless enterprise even if a horde of GPU's is employed. Which is, in general, good for security – but may as well inspire a false sense of security if a weak, easy to guess password is selected.

Elcomsoft Wireless Security Auditor is one tool to test how strong the company's Wi-Fi passwords are. After checking the obvious vulnerabilities such as open wireless access points and the use of obsolete WEP encryption, system administrators  will use Wireless Security Auditor that tries to 'guess' passwords protecting the company's wireless traffic. In previous versions, the guessing was limited to certain dictionary attacks with permutations. The new version gets smarter, employing most of the same guessing techniques that are likely to be used by an intruder.
Humans are the weakest link in wireless security. Selecting a weak, easy to guess password easily overcomes all the benefits provided by extensive security measures implemented in WPA/WPA2 protection. In many companies, employees are likely to choose simple, easy to remember passwords, thus compromising their entire corporate network.
The New Attacks
The new attacks help Elcomsoft Wireless Security Auditor recover weak passwords, revealing existing weaknesses and vulnerabilities in companies' wireless network infrastructure.
Word Attack
If it's known that a password consists of a certain word, the Word attack will attempt to recover that password by trying heavily modified versions of that word. This attack only has two options: you can set the source word and you can disable all permutations except changing the letter case. In addition, we can apply permutations to the source word first, forming a small dictionary; then perform a full dictionary attack, applying various permutations to all words from the newly formed list.
Mask Attack
Certain passwords or password ranges may be known. The mask attack allows creating a flexible mask, brute-forcing the resulting limited combination of passwords very quickly. The masks can be very flexible. One can specify placeholders for static characters, letter case, as well as full or limited range of special characters, digits or letters. Think of the Mask attack as an easy (and very flexible) way to check all obvious passwords from Password000 to Password999.
Combination Attack
You have two dictionaries. We combine each word from one dictionary with every word from another. By default, the words are combined as is, but you can increase the number of possible combinations by allowing delimiters (such as space, underscore and other signs), checking upper/lower case combinations or using extra mutations.
Hybrid Attack
This is one of the more interesting attacks out there. In a sense, Hybrid attacks come very close to how real human intruders think. The Hybrid attacks integrates ElcomSoft's experience in dealing with password recovery. We've seen many (think thousands) weak passwords, and were able to generalize ways people are making them. Dates, names, dictionary words, phrases and simple character substitutions are the most common things folks do to make their passwords 'hard to guess'. The new Hybrid attack will handle the 'hard' part.
Technically, the Hybrid attack uses one or more dictionaries with common words, and one or more .rul files specifying mutation rules. We're supplying a few files with the most commonly used mutation rules:
Common.rul – integrates the most commonly used mutations. In a word, we've seen those types of passwords a lot, so we were able to generalize and derive these rules.
Dates.rul – pretty much what it says. Combines dictionary words with dates in various formats. This is a pretty common way to construct weak passwords.
L33t.rul – the "leet" lingo. Uses various combinations of ASCII characters to replace Latin letters. C001 hackers make super-strong passwords with these… It takes minutes to try them all.
Numbers.rul – mixes dictionary words with various number combinations.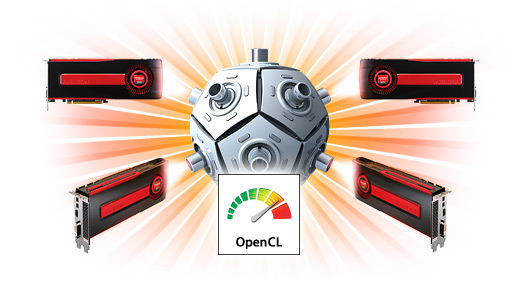 ElcomSoft has recently announced the switch to OpenCL, an open cross-platform architecture offering universal, future-proof accessibility to a wide range of acceleration hardware. We're actively using GPU acceleration for breaking passwords faster. No issues with NVIDIA hardware, but working with AMD devices has always been a trouble.
So we jumped in, embedding OpenCL support into Elcomsoft Phone Password Breaker and Wireless Security Auditor. As an immediate benefit, we were able to add long-awaited support for AMD's latest generation of graphic accelerators, the AMD Radeon™ HD 7000 Series currently including AMD Radeon™ HD 7750, 7770, 7950, and 7970 models. Headache-free support for future generations of acceleration hardware is icing on the cake.

After switching to OpenCL, we further optimized acceleration code for AMD hardware, squeezing up to 50% more speed out of the same boards. This isn't something to sniff at, as even a few per cents of performance can save hours when breaking long, complex passwords.
OpenCL vs. CUDA
AMD goes OpenCL. What about NVIDIA? Technically, we could have handled NVIDIA accelerators the same way, via OpenCL (it's a cross-platform architecture, remember?) In that case, we would be getting a simpler, easier to maintain product line with a single acceleration technology to support.
However, we're not making a full commitment just yet. While some of us love open-source, publicly maintained cross-platform solutions, these are not always the best thing to do in commercial apps. And for a moment here, we're not talking about licensing issues. Instead, we're talking sheer speed. While OpenCL is a great platform, offering future-proof, headache-free support of future acceleration hardware, it's still an extra abstraction layer sitting between the hardware and our code. It's great when we're talking AMD, a company known for a rather inconsistent developer support for its latest hardware; there's simply no alternative. If we wanted access to their latest state-of-the-art graphic accelerators such as AMD Radeon™ HD 7000 Series boards, it was OpenCL or nothing.
We didn't have such issues with AMD's main competitor, NVIDIA. NVIDIA was the first player on this arena, being the first to release graphical accelerators capable of fixed-point calculations. It was also the first to offer non-gaming developers access to sheer computational power of its GPU units by releasing CUDA, an application programming interface enabling developers use its hardware in non-graphical applications. From the very beginning and up to this day, CUDA maintains universal compatibility among the many generations of NVIDIA graphical accelerators. The same simply that can't be said about AMD.
So is it the "if it ain't broke, don't fix it" approach? Partly, but that's just one side of the coin. CUDA simply offers better performance than OpenCL. The speed benefit is slight, but it is there, and it's significant enough to get noticed. We want to squeeze every last bit of performance out of our products and computers' hardware, and that's the real reason we'll be staying with CUDA for as long as it's supported – or until OpenCL offers performance that can match that of CUDA.
Did we make the switch half-heartedly? Nope. We're enthusiastic about the future of OpenCL, looking forward to run our software on new acceleration platforms. But we don't want to abandon our heritage code – especially if it performs better than its replacement!
Conferences are good. When attending Mobile Forensics Conference this year (and demoing our iOS Forensic Toolkit), we received a lot of requests for tools aimed at BlackBerry forensics. Sorry guys, we can't offer the solution for physical acquisition of BlackBerries (yet), but there is something new we can offer right now.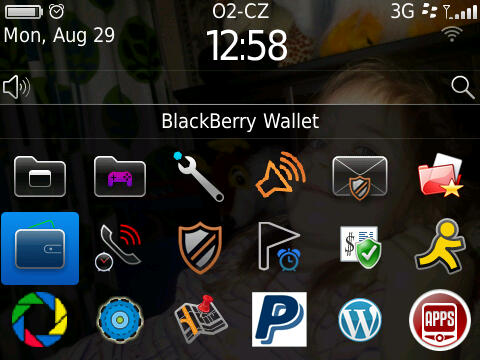 RIM BlackBerry smartphones have been deemed the most secure smartphones on the market for a long, long time. They indeed are quite secure devices, especially when it comes to extracting information from the device you have physical access to (i.e. mobile phone forensics). It is unfortunate, however, that a great deal of that acclaimed security is achieved by "security through obscurity", i.e. by not disclosing in-depth technical information on security mechanisms and/or their implementation. The idea is to make it more difficult for third parties to analyze. Some of us here at Elcomsoft are BlackBerry owners ourselves, and we are not quite comfortable with unsubstantiated statements about our devices' security and blurry "technical" documentation provided by RIM. So we dig. (more…)
You might have heard about our new product – iOS Forensic Toolkit. In fact, if you are involved in mobile phone and smartphone forensics, you almost certainly have. In case our previous announcements haven't reached you, iOS Forensic Toolkit is a set of tools designed to perform physical acquisition of iPhone/iPad/iPod Touch devices and decrypt the resulting images. This decryption capability is unique and allows one to obtain a fully usable image of the device's file system with the contents of each and every file decrypted and available for analysis. And the fact is, with today's update, iOS Forensic Toolkit is much more than just that.
In our previous blog post we have described how we broke the encryption in iOS devices. One important thing was left out of that article for the sake of readability, and that is how we actually acquire the image of the file system of the device. Indeed, in order to decrypt the file system, we need to extract it from the device first.
Most modern CPUs are multi-core – it is not easy to find even a laptop with less than two cores these days. And for desktops, 4 cores are usual now.
Password recovery is one of most CPU-intensive tasks, and it fits best into multi-processor architecture. Every CPU (or CPU core) get its own portion of passwords to try (i.e. to check their validness), and they all work in parallel. As simple as that.
So what we're doing in our software is running multiple threads – as many as the number of CPUs (or cores) available. And the rest is being done by the operating system, that assigns the threads to cores (well, in most cases we don't care what particular core is going to execute a particular thread, because they are all equal; the only exception is when one or more of the cores is doing something already, I mean something CPU-intensive as well).
A true security system cannot be so fragile: Canon Original Data Security broken…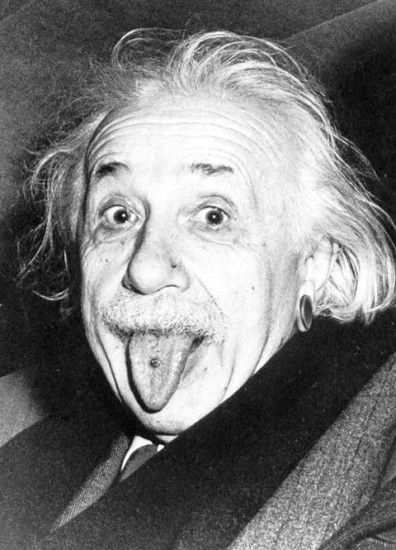 Now if your partner gets a compromising anonymous image where you are enjoying yourself with nice blond with blue eyes or charming young man, don't panic and don't get upset, you can easily prove it is just a fake (even if it's not 😉 ). Seriously, how can we trust photographic evidence in the era of Photoshop and other designer tools? The genuineness of a digital image can only be proven by special digital tools…like OSK-E3?
Unfortunately or maybe fortunately, it turned out that OSK-E3 (Canon Original Data Security Kit) cannot guarantee image authenticity, because now it can recognize even fake images as true and genuine. However, the problem is not in OSK-E3, it is in Canon Original Data Security system implemented in most modern Canon DSLR (Digital Single-Lens Reflex) cameras.
Now it's possible (well, Dmitry did it recently and who knows if somebody could do it earlier 😉 ) to dump camera's memory, extract secret keys from the camera, and calculate ODD (= Original Decision Data) which answer for any changes done to the image. And thus name the modified image as original one.
What Canon can do? It seems like Canon can nothing do with their models right now, because the fundamental problem lies not in the software. Changing the software could possibly solve the question, until someone again finds its vulnerability. But adding cryptoprocessors that won't expose the secret key and thus will prevent from any penetrations from outside would close the loophole.
Have a look at some of our fake images that pass verification test by OSK-E3: http://www.elcomsoft.com/canon.html
So, can you now trust Canon's OSK decision if an image is original or not?
Finally, we've got our first iPhone 4 in office. And what was the first thing we did with it? Yes, test its performance to complete table in my previous post.
This brand-new iPhone 4 is capable of doing 1.4 millions MD5 iterations per second, about 35% more than iPhone 3GS.
I haven't found any information on iPhone 4CPU clock frequency, but if we assume that it uses same chip as iPad (which seems to be the case), then exhibited performance corresponds to roughly 775 MHz.